Back to the Shared Blessings Blog
September 2017 Newsletter
Dear friends, family and partners,
The last two months have been a little challenging for us as Sol started to struggle with some health issues at the beginning of July. After many doctor appointments and lots of tests done, at first with no answers, the diagnosis was inflammation in his stomach and colon caused by bacteria, a condition that is treated with antibiotics. He is on his way to recovery but we would appreciate your prayers for him, for full strength and energy to return to him as he heals.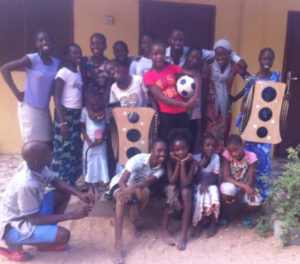 Sol's health did not slow down the work in Gambia. The ministry team from the school organized the first summer Vacation Bible School for the community. The six day school included games, Bible teaching, worship and, of course, food. On the last day they all went to the beach for a time of refreshing, worship and games as part of the program.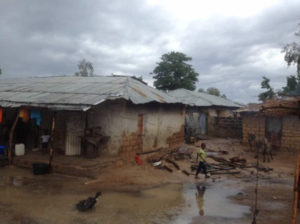 This year the rainy season brought major devastation in some areas of the country. We found out about the Keiang Village, a community that is located a few hours away from the school, which suffered major damage because of flash floods. People lost their roofs, some lost their homes completely, food was hard to obtain… This village has also suffered in the past due to political reasons because they were not supporting the former president so he had held any kind of development from them to make them suffer. We sent a team of our staff from the school led by Pastor Robert to provide bags of rice to 50 needy families. It was well received and appreciated, but what touched our hearts the most was to be able to show these people that Christians care for them, because Jesus taught us to love and care for our neighbors. Pastor Robert was able to share with the villagers and he prayed over them. The governor of the village was there and she was very touched by the generosity of the provision. In fact, she started telling the team how many other needs they have and of other villages that can use help.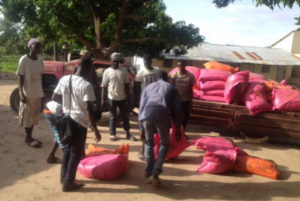 This month, we are sending a team to Sanyang village to provide rice for some struggling families and to open doors for continuing ministry in these areas. Janet and her husband, Beram, have been working in Sanyang village for the last two years and these gifts will help them extend their ministry to people that haven't been part of the Bible Study group and to invite the children to participate in the ministry they are doing every week.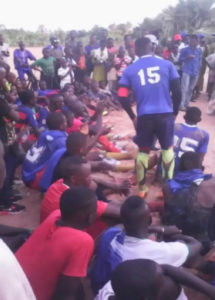 In the village of Darsalameh where Pastor Frances is ministering to the youth through sports and Bible studies, a three-day evangelism outreach and a soccer tournament was organized to encourage the youth to join the Bible Study and the sports program that he has been conducting. They were able to share the Gospel openly with hundreds of people who came to hear the Word of God for the very first time.
September is always a busy month since school opens the last week of September. During September, there is registration for new students, hiring new teachers, orientation and workshops. We are excited every year for the new students and staff that join the school and the opportunity for them to hear the word of God, to see the difference in the way we operate and treat people, to see the love of God manifested among us and the unity that binds us in Christ. We would really appreciate your prayers in this regard because we know that the victory is only through prayer. As the ministry is growing so are our challenges, but we know that the Lord is on our side. We are reminded very much of Exodus 17: 11-12 "As long as Moses held up his hands, the Israelites were winning, but whenever he lowered his hands, the Amalekites were winning. When Moses' hands grew tired, they took a stone and put it under him and he sat on it. Aaron and Hur held his hands up—one on one side, one on the other—so that his hands remained steady till sunset."
We need you to stand by our sides to lift us up in prayer, to lift up the work that God is doing through us and through your prayers, so that when we grow tired, because you have held up our arms, the battle against the evil one is always won. We cannot do what we do without you!
Thank you from the bottom of our hearts for standing with us, for praying and giving, for believing in His mighty work of redemption and reconciliation of all people to the love of Christ our Savior.
Blessings and much love,
Sol and Manuela